GoSmartEyeware is committed to making a difference in the field of vision care around the world. Our team members have spent one week in Jamaica, working long days in extreme weather and conditions, helping over 1,500 patients per week. Our patients received number of services, including eye exams, fittings for prescription glasses and sunglasses and glaucoma and cataract surgeries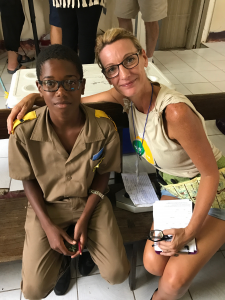 Our clinics are set up in local buildings. Last September, we were able to convert an ancient church into a working clinic in just one day, and hundreds of Jamaican locals lined up every day, waited in the hot sun to have their vision examinations and received required prescription eyeglasses and sunglasses. To keep us and our patients cool and hydrated we have setup multiple fans and supplied a plenty of cool water and various soft drinks.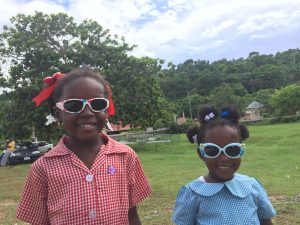 We were able to see 1552 patients, performed 38 surgeries, dispensed several hundred of prescription eyeglasses including 138 pair of custom ground prescription lenses in just one week! No patient was turned away, and each patient's love and gratitude was overwhelming, our feelings were intense and exhilarating.
Optical mission 
Jamaica 2017